Yes, we are talking about it – the vaccine. I'm not here to cause a riot over whether you decide to get it or not. That's your decision. I simply wanted to share my experience as a sentiment of the times as well as provide a bit of information to help my readers out. In the U.S. & in my particular state, you have a couple different options. You can register online & wait for a call that will send you to one of the larger sites like Six Flags America parking lot or the football stadium downtown OR you can wait a little more patiently & hope you get a slot at one of the walk in pharmacies. We wanted to pick the latter because we needed 4 for my immediate family & we wanted to TRY & go all together.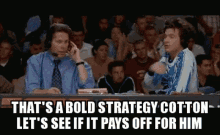 I swear this whole ordeal has felt like a drug deal. Many people in my area were eligible to get the vaccine at larger facilities in March, but we decided to wait it out a while in hopes of getting a smoother experience with pharmacy appointments.
For reference, I am a relatively healthy 29 year old female with no underlying medical conditions or someone who takes medication regularly. I also have been blogging from home, so I haven't had the need to go into an office of any sort. So, I knew my eligibility would be last on the totem pole. Luckily, things have been moving more quickly & people ages 16 & older were able to sign up through walk in appointments at local pharmacies. My family decided to wait as well (all ranging from different ages) for a more smooth experience. But I'm not here to share too much of my family's personal experiences. That's not my story to tell.
APPOINTMENT DAY
The day I received the vaccine was pretty unexpected. I was more thinking the call would come in the following week or we would have had to go with another plan because I had my doubts. All we had to go by was a pharmacist who took our cellphone numbers & told us she would call when there was an availability. So, it was kind of a shot in the dark but we were willing to try. Miraculously, the call came that Friday afternoon & the pharmacist said if we got there by 3:30pm. we'd be good to go. As soon as I found this out, I rushed out the door & drove 30 minutes to my hometown where the appointment was taking place. I was cutting it pretty close. But I made it. Once the paperwork was filled out, it was only a 10 minute wait. We all received the Pfizer vaccine. Of course, my muscle had to jump as I was getting it, which would cause for more soreness down the road. But we will get to that. Overall, the entire appointment was smooth sailing & I was out of there in no time.
MY SYMPTOMS
Initially, on the drive home I had this spout of adrenaline. I was hyper & extremely wired. I felt like I could be so productive. It wasn't until maybe a few hours at home where I started to feel the symptoms. I decided to rest that evening & be a certified couch potato & watch The Circle on Netflix (great show btw). The fatigue was slowly setting in. My strangest symptom was a tingling sensation from my cheek all the way down to my feet on the injected side. My arm was a little sore but mostly had this numbing feeling which was quite uncomfortable but not unbearable. Like I said, I was pretty content being a couch potato. I thought I was going to fall asleep before 10p.m. which is rather unlike me especially on Friday nights as I am an avid night owl. But then my boyfriend suggested we get Wendy's so obviously I perked up. That $5 Biggie Bag waits for no one.
Later that night, I was extremely exhausted & a bit slap happy. Fun fact about me is when I'm this tired, I'll find the simplest things hilarious. We were watching compilations of Tim the Tatman on Youtube playing Fall Guys & I literally laughed myself to sleep. I also, had a slight headache but I was too afraid to take anything for it so I just fell asleep.
Saturday: DAY 2
When I woke up the first thing I noticed was how sore my arm was & how the soreness traveled from my neck to the middle of my back. The headache subsided. But I was exhausted. Sleep was my best friend this day. There were a few moments where I thought the energy came back, but it was a lie. I'd just end up back into bed scrolling through Tik Toks. My boyfriend was a saint & made me a huge breakfast spread at 1p.m. This entire time I had also felt pretty foggy. I thought I'd be able to continue planning out blog posts & do a bit of writing but there was no way! Even replying back to other bloggers for future projects & such was impossible. So, I just shut off the apps & went back to mindlessly watching Youtube.
Sunday: DAY 3:
I felt a lot better this day but still a little cloudy minded. We managed to get out of the house a little bit to get a few things for some home projects we have planned. But I continued to rest it out & have a proper Self Care Sunday. I never felt like I had a full blown cold or anything & it never hit my sinuses like it does to some. But the exhaustion was on another level.
Monday Day 4:
As I am writing this, I am day 4 post vaccine. This morning I was still experiencing some tiredness but nothing a glass of caffeinated tea couldn't fix. I wasn't sure if I was able to even write this today, but the energy returned in the afternoon. I'd say overall, it wasn't too difficult to endure. I've had a sore arm with the flu shot before, so it wasn't too unfamiliar. I'd say out of all the symptoms, the exhaustion was what really threw me for a loop. But I'd just say sleep it out if you can. Something I should have noted before was I was at the tail end of my menstrual cycle when I received the vaccine, so I'm usually very sleepy during that time anyway. It was probably double the exhaustion then. But nothing with my menstrual cycle really changed as I've heard in some articles, it can become heavier. Overall, it was doable & I don't regret receiving it. I'll be getting my second dose in three weeks.
Again, I'm not here to cause a debate. I knew I personally wanted to get the vaccine when it was my turn & in a proper manner because I've been feeling uneasy without having it. Now, I can go to social gatherings & events without as much worry & anxiety. I'm still going to be cautious & be smart with my decisions. But it is for sure a relief to be one step closer to freedom. One dose down & one more to go. Here's to a #shotgirlsummer & some normalcy.
-B