Cold weather plus Covid19 = Christmas movie marathons! 🎄 🍿 Here 10 movies to watch this holiday season.
The Grinch: The story of discovering the true meaning of Christmas. The Jim Carey version is my all time favorite. I've seen it some much, I can quote it.
The Christmas Prince 1, 2 & 3 & 4: If you love cheesy, Hallmark like romantic movies this series is for you. You can find it on Netflix. A journalist goes on a interview escapade with a prince. And you can probably guess what happens next. 💕
Christmas With The Kranks: Skipping Christmas was the idea, but can they really go through with it?
Klaus: A Netflix original animation about the postman who saved Christmas. Very cute animated film.
Charlie Brown Christmas Special: I grew up loving Snoopy & the gang so this is a true classic.
Elf : Another classic that always keeps me laughing. A human child who is adopted by Santa & try's to find his birth father in the big Apple.
Love Actually : The best romantic holiday movie of all time in my opinion. The hopeless romantic in me can't take all the love.
It's a Wonderful Life: I love old, classic movies. This one is a must. I'm making my boyfriend watch this one this year because it's the perfect "what if" type Christmas film.
Home Alone :
A boy who gets left at home accidentally while his family goes on vacation. My all time favorite is Home Alone 2: Lost in New York. But definitely watch both.
A Christmas Story: "FRAGEELAY, it must be Italian." This is another classic and one I would watch with my family every year.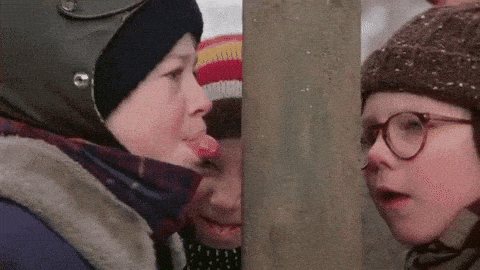 National Lampoon Christmas Vacation: Another family classic. This movie is so hilarious. I watch it multiple times throughout the season.
Bad Moms Christmas: All the moms can relate to this one. Super hilarious.
Muppets Christmas Carol : My all time favorite movie. The story of Scroog & tiny Tim but with the Muppets.
Do you have any holiday movie recommendations?
Don't forget to follow me on my social media accounts: I will be posting tons of festive photos on my Instagram & stories as well as creating holiday boards on Pinterest.
Instagram / Twitter / Pinterest