What do you even get a minimalist for the holidays? I mean, minimalists prefer to own very little & are constantly decluttering their belongings. So, to prevent your gift from becoming Goodwills next ticket item, here are the 10 Best Gift Options For a Minimalist.
* all affiliate links are not sponsored *
Books or a Kindle: I find books to be a great gift idea. Especially during quarantine, I feel like many of us are reading more. You can even gain a bit of knowledge as well. I actually love reading a book & then giving it to a friend when I'm finished with it. Especially if it was good! For those who don't like hard copies, you can always gift your book lover a kindle! They are perfect for traveling & can hold a whole bookcase full of novels.
2. An Experience: Since it's pandemic times, I'm not sure if you can find tickets to events or concerts. But this is a great option for when things get better. There are also tons of activities you can do with someone. Here are a few ideas:
. Wine Tasting: I love going to local vineyards with friends. It's a great way to get outdoors & discover a few new wine selections. During these times, companies are hosting virtual wine tastings, so definitely check your local areas.
. Concert: Again, this might be something to do in the future, since regulations aren't allowing concerts at this time. But I find experiences to be a great gift option, so for your music enthusiast, why not gift them tickets to one of their favorite performers.
. Hiking: Surprise someone with an adventure to scenic areas. I personally love traveling to the mountains where we have parks with waterfalls. It is quite the site, especially in the snowy seasons.
. A Trip: Again, this may be something to plan for in the future. But don't worry, we won't always be stuck inside our homes. Why not make a travel bucket list of some sorts. I'm sure we all will have the urge to travel once it gets better.
3. Gift Cards: I think gift cards are a great option. You can find one to their favorite restaurant, store or movie theater. Plus, you know they will probably use it eventually! Last year, we were gifted a lot of gift cards to Bed Bath & Beyond, Target & Home Depot as new homeowners. I think it's a great way to help a young adult start their life & allowing them to choose what they want for their home. Starbucks or other local coffee shops are another great gift card option. I feel like most people refrain from overly purchasing coffee, so when they have a gift card it feels like a nice treat.
4. A Homemade Recipe Book: If you are a cook or your family is, write down some of the recipes on index cards or a book & give it as a gift. This is a perfect idea for newlyweds, adult children who have left the nest or someone who wants to cook more. I'm currently putting together one for us with tons of my family's recipes.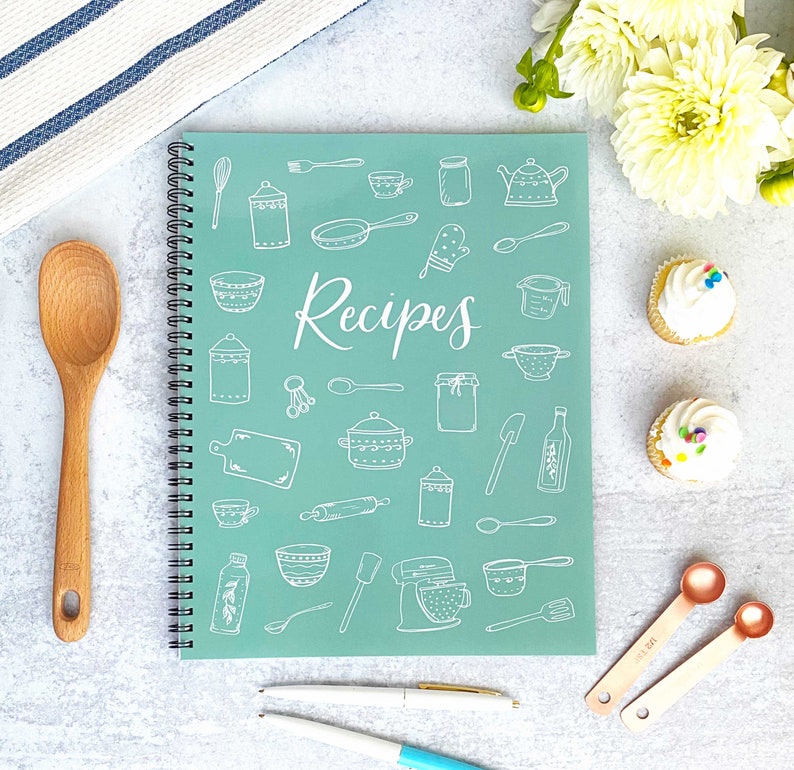 5. A Homemade Photo Album: Reminiscing on memories is such a great gift idea. Whether it's a vacation, birthday or just an appreciation of a special person, you can place the photos in a scrapbook style & decorate the front of it. Todd actually created this amazing jar filled with rolled up photos from 2 years of memories. I love it & have it displayed in our living room.
6. Sustainable Household Items: For my sustainable queens & kings out there, maybe you should put these items on your list:
. Hydroflask or reusable waterbottle
. Grove Collaborative Monthly Membership or another cleaning product membership.
7. Instant Pot: This kitchen gadget does it all! It's a one stop shop for all your cooking needs. And it has other attachments such as a air fryer top to add to your collection. We use ours so often & I recommend it to everyone.
8. Roomba: This is something on my wishlist! Why not make cleaning easier on someone? More time for making memories.
9. Quality Bedding: If they don't already have these, gifting someone nice & organic sheets are such a great option because a person's sleep is so important. These ones from Bed Bath & Beyond are AMAZING!! They are the only ones I will use.
10. A Charity Donation: A gift of kindness. Why not find out a charity the person is passionate about this holiday season?
Hope this gave you some ideas for gifts this year. Have you started your shopping yet? 🎄
Follow me on my socials:
Instagram / Twitter / Pinterest
Stay tuned for Friday's Blogmas Day 3: The Holly Jolly Tag